A Healthy Time for the Booming Medical Products Industry

As Asia's premier event of its kind, the HKTDC Hong Kong International Medical Devices and Supplies Fair 2018 provides the ultimate sourcing platform for the booming medical and healthcare industry. The 2018 edition is set to attract over 270 quality exhibitors to showcase the latest medical devices and technologies, medical supplies as well as healthcare products.

U.S. Pacific Nonwovens Industry Ltd


Lifting Sling

Hong Kong Air Purifier Center Limited


JONIX Mate Air Purifier

JIE Technology Company


Artec Leo 3D Scanner
Amazing Specialist Production Co Ltd


Fivepro Joint Protector

Medpower Co Ltd.


Semmelweis Hand Hygiene Scanner

GOODUNIFORM.CO.,LTD.


Doctor's Gown & Nurse's Uniform
Insights from Expert Speakers in 2017
Hanne Caspersen – Creative Director Trends, Philips Design
"Real innovations are about deep, empathic understanding of the user's problems and needs; technology is a means to solve them. Design thinking, co-creators or hackathons are speeding up our understanding of the user, helping us to create possible solutions, great experiences and prototypes that include business modeling in a very short time."

Ir Bryan So – Executive Deputy Secretary General, Asian Harmonization Working Party
"Existing ISO13485 certificates must be transitioned to the new ISO13485:2016 edition by 28 February, 2019. Key updates include Medical Device File documentation, risk-based quality management system (QMS), computer software validation, complaint handling and others."

Fred Mao – Consulting Director, Frost & Sullivan China
"Among the many categories within the digital health market, mobile health is experiencing the greatest growth potential due in part to the rising demand of mobile services. Asia-Pacific is expected to be the most important region."

Products in Focus
World of Health and Wellness, Rehabilitation & Elderly Care, Hospital Equipment, Household Medical products, Physiotherapy, Tech Exchange and more.
Fruitful Events
The prestigious Hospital Authority Convention, Seminars.

Trade Buyers: Reserve Your FREE e-Badge
Enquiry



Customer Service Hotline: (852) 1830 668
Enquiry via email: exhibitions@hktdc.org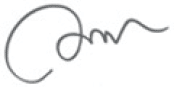 Clara Hung
Manager, Marketing Communications
Exhibitions Department